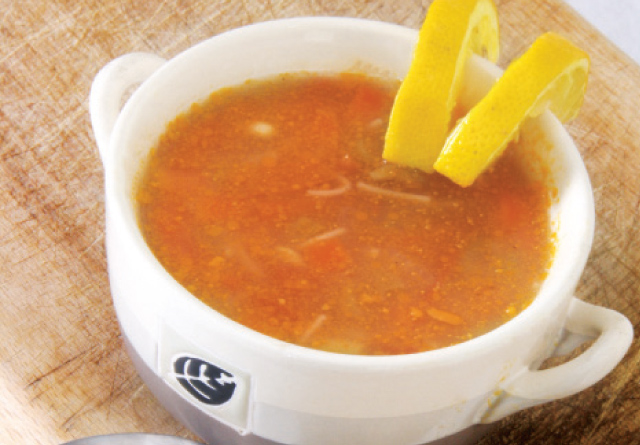 For every girl or woman who loves and loves cooking now is a golden opportunity that will not be repeated. An excellent and very healthy variety and its method is easy and enjoyable at the same time, which is the curry soup with pepper, where you will taste with your family an unparalleled taste of its splendor and beauty. Did you really like it? So let's get acquainted with the ingredients first, then the method of preparation as follows:
Ingredients
Filling a cup of curry coffee – two chickens – 3 celery sticks – 3 potatoes – filling half a small cup of flour – salt – white pepper – lorry paper – 4 green pepper pods – 125 grams of roasted almonds – corn oil and ghee – filling a cup of coffee cream Albanian.
Method
Clean the chicken well and climb into the cooking pot on the fire, add to the boiling water two cardamom + an onion, and when the boiling is finished, drain the chicken, remove the bones and cut into small cubes.
Peel the onions and chop finely.
Prepare a cooking pot with corn oil and ghee, add onions until browned, then add curry, flour and white pepper, stir with Laurie paper, pour chicken soup on it and beat with a wire whisk until the soup is formed, cut green peppers and add to the soup until completely cooked.
Beat the soup in a blender, filter, and put on the fire again, and add the Al-Albany cream.
Boil the almonds in water and with a cloth rubbed until the peel is removed, cut lengthwise with a knife and fry in oil to serve on top of the soup.
Did you like our recipe? So, do it now and enjoy delicious and perfect food with your family and loved ones, it is undoubtedly worth the experience. you will enjoy and we want you happy.