NEWS
Saudi Arabia loses to Mexico, Tunisia bids farewell to 2022 tournament
Saudi Arabia loses to Mexico, Tunisia bids farewell to 2022 tournament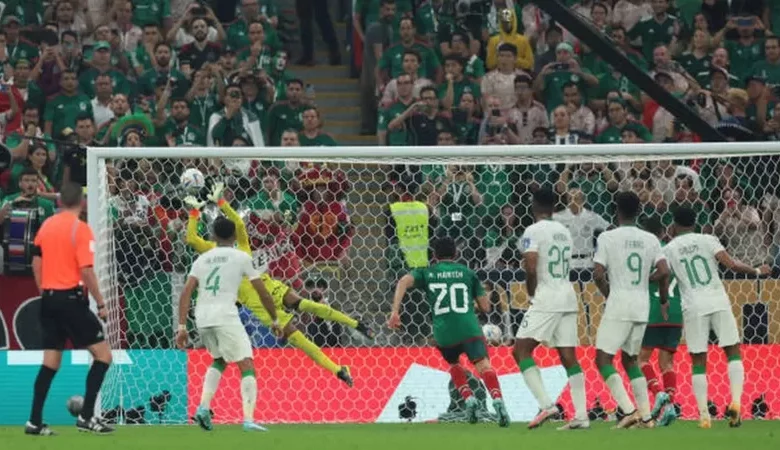 Saudi Arabia loses to Mexico, Tunisia bids farewell to 2022 tournament. The Saudi Arabia national team was eliminated from the group stage with his 2-1 loss to Mexico. Tunisia bid a bye to the championship despite a win over defending his champions France in the 2018 edition. Of the 3rd and 4th group matches of the 2022 Qatar World Cup.
https://bybnews.com/saudi-arabia-loses-to-mexico-tunisia-bids-farewell-to-2022-tournament/
Saudi Arabia loses to Mexico, Tunisia bids farewell to her 2022 tournament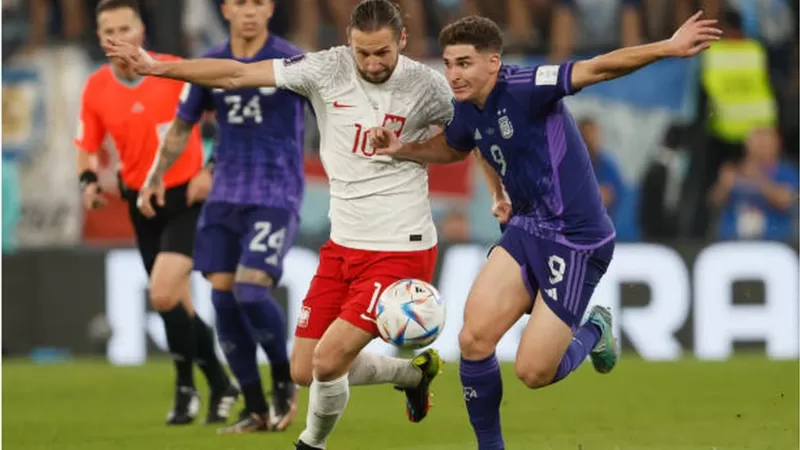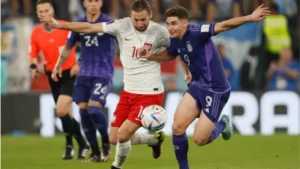 Argentina entered the Round of 16 as Group C leaders, along with Poland, who qualified on goal difference with Mexico.
In the match between Saudi Arabia and Mexico, Mexico scored a goal in the second half to take the lead, scoring two goals against Saudi Arabia and leading by two goals throughout the match until stoppage time.
Goals were scored by Mexico's Henri Martin and Luis Chavez, while Saudi Arabia's lone goal came in stoppage time by striker Salem Al Dosari.
The first half of the match ended scoreless despite both teams trying to score early, but the Mexican team was closer to scoring than their Saudi opponents.
Saudi Arabia loses to Mexico, Tunisia bids farewell to 2022 tournament
Group C leaders Argentina advanced to the Round of 16 after beating Poland with two goals from Max Allister and Julian Alvarez.
Poland became the second qualifier from the group on goal difference with Mexico after being tied on points.
Tunisia beat France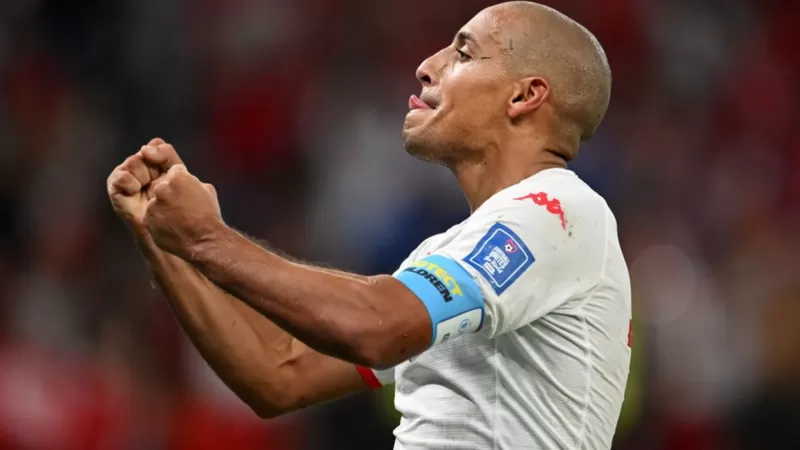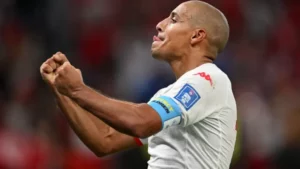 The Tunisian national team bid bye to the World Cup despite his 1-0 victory over France.
France topped Group D with six points, while second-placed Australia topped the table with six points, but beat Denmark without conceding a goal difference.
The Tunisia national team won two games against Australia and Denmark in a row, and while the French national team had qualified for the tournament, they had no choice but to win against France to advance to the last 16.
Tunisian coach Jalal Al-Qadri has made six changes to his side's starting line-up against France. Most notably among them was left-back Ali Marlou, who plays for Egypt's Al Ahly.
French coach Didier Deschamps decided to rest his most prominent player after qualifying, and against Tunisia he made nine complete changes to the squad.
After a triumphant start to the match, Tunisia gave their best and scored a goal in the first 15 minutes, but the referee canceled the match for offside, but France quickly entered the mood and ended the first half with a scoreless draw. finished.
Tunisia scored the only goal of the match in the 58th minute through Wahbi Khazri, who equaled Saudi star Sami Al-Jaber with three goals, making him the most-proportioned Arab player in World Cup history. became.
France scored a goal in the eighth minute of the calculated time instead of losing to Antoine Griezmann, but the referee dismissed it for offside after reverting to mouse technique.
Tunisia has never skipped the group stage in her five World Cup appearances to date
Historically, Tunisia and France have faced each other in her four matches, two of which were won by France and two ended in a draw.
In her second match in the same group, Australia defeated Denmark with an unspoken goal to qualify for the Round of 16 in her second place.
France and Australia will face Group C qualifiers, who also include Argentina, Saudi Arabia, Poland and Mexico.
The Saudi national team is third in the group with three points against Argentina, who are second in goal difference.
Poland leads with 4 points and Mexico leads with 1 point.