soup
The 9 most famous types of soup around the world
The 9 most famous types of soup around the world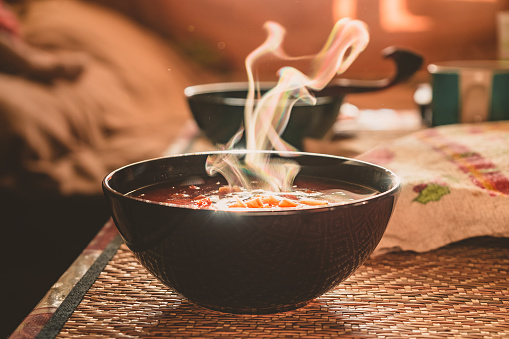 The 9 most famous types of soup around the world , soup or soup is one of the oldest and most widespread foods in the world, and the types of soup vary from country to country according to its flavor, but it is considered one of the basic drinks on the dining table around the world, and in this article we will learn about the 10 most famous types Soup around the world.
https://bybnews.com/the-9-most-famous-types-of-soup-around-the-world/
List of – The 9 most famous types of soup around the world
Pho Bo soup in Vietnam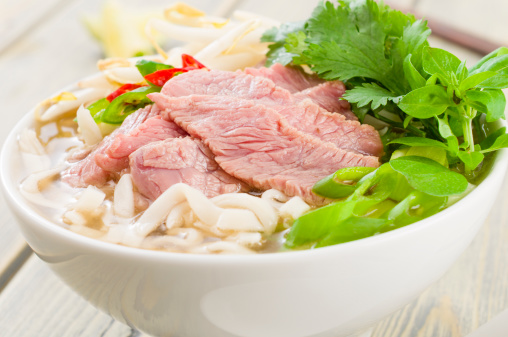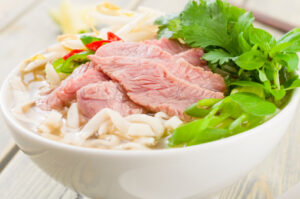 Bone broth is cooked for hours with cinnamon, star anise, and other spices that help create an aromatic base for a rice noodle soup, writes Andrea Nguyen, author of The Pho Cookbook, that pho is among the most popular culinary exports. In Vietnam, it is considered a relatively new food.
While restaurants serve pho soup in a wide range of flavors, beef is the original ingredient, Nguyen explained that by 1930, the soup was served with slices of raw beef cooked in bone broth, and today, pho soup is still made of beef. Cow is the most beloved species in Vietnam.
Borscht soup in Ukraine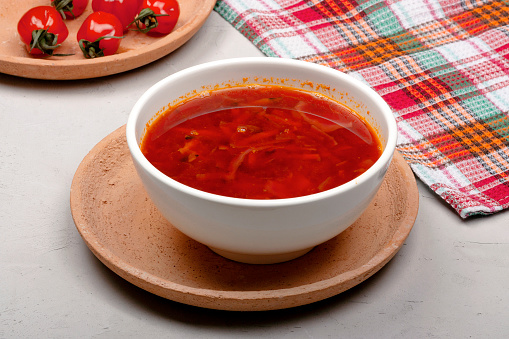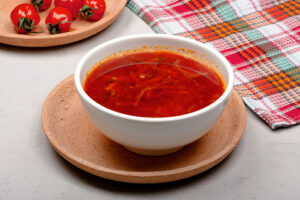 This soup is made primarily of beetroot, often topped with a rich layer of cream. The soup is loved in Ukraine and Eastern Europe, and while the soup is sometimes attributed to Russian cuisine, Ukrainian chefs are behind a campaign to have their version inscribed on the UNESCO World Heritage List.
Banga soup in Nigeria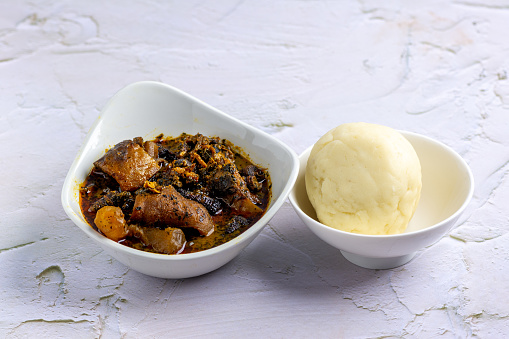 This soup is made by flavoring this type of stew with palm oil from the Niger Delta, which also features fresh catfish, beef, and dried seafood. Castor seeds, aurea, gansa, and petitate leaves.
Caldo Verde soup in Portugal
This homemade soup mixture consists of chopped vegetables, thinly sliced ​​potatoes and onions. People usually add Portuguese "chouriço" sausage, which makes the soup smoky and salty. You can also enjoy this soup with a glass of Vinho Verde wine in the Minho region.
Mohinga soup in Myanmar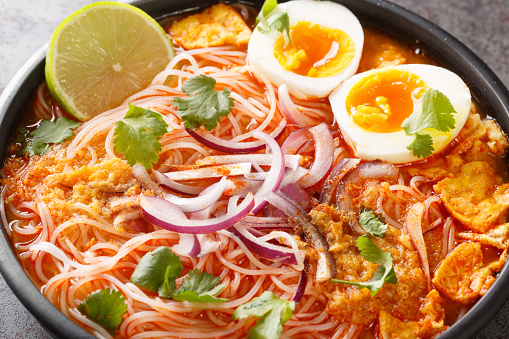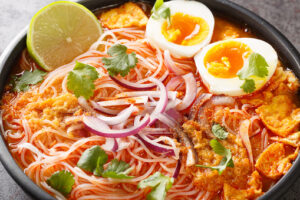 Soup is eaten for breakfast in most parts of Myanmar, with people on sidewalks and tea shops selling bowls of mohenja, which is boiled with herbs, and roasted rice powder. Each region has its own twist on this classic soup.
Tom yum jong soup in Thailand
The aromatic ingredients of this soup are numerous, and they include galangal, lemongrass, and lemon leaves. While there are many types of tom yum soup, this one, rich in prawns, is a favorite of many people.
There is also Yayla Kurbasi soup in Turkey, in which boiled rice or barley is added to the creamy yogurt soup, which is believed to protect against colds during the winter, as some Turkish hospitals serve yogurt soup for patients who are recovering.
Harira soup in Morocco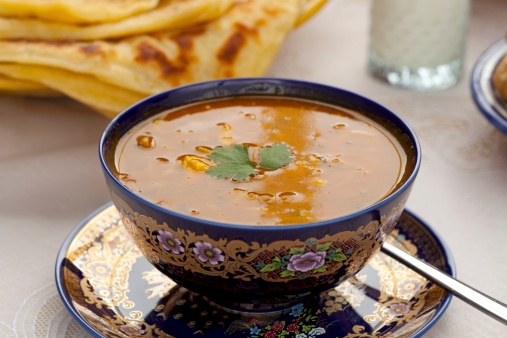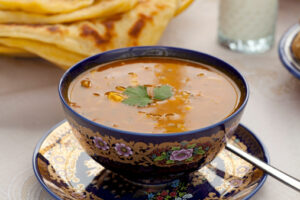 This soup is popular during the month of Ramadan, and fasting people start their breakfast with a hot bowl of chickpea soup. Cinnamon, ginger, turmeric, and pepper are added to the tomato bone broth, which is soaked in soft chickpeas, and it is called Harira soup.
Gazpacho soup in Spain
The weather is hot in Andalusia, which makes a bowl of chilled vegetable soup perfect to cool yourself down. Today's classic version of the soup includes tomatoes, cucumbers, garlic and olive oil, with some breadcrumbs.
Freekeh soup in Algeria, Libya and Tunisia
This type of soup in which green wheat, which is known as "freekeh", is added to the soup, which is especially loved during the month of Ramadan, and therefore, the soft grains absorb the tomato broth, aromatic spices, and the flavor blends with chickpeas, stewed chicken, or beef , or lamb.