NEWS
Texas Tech basketball coach Mark Adams suspended for "racially insensitive" comment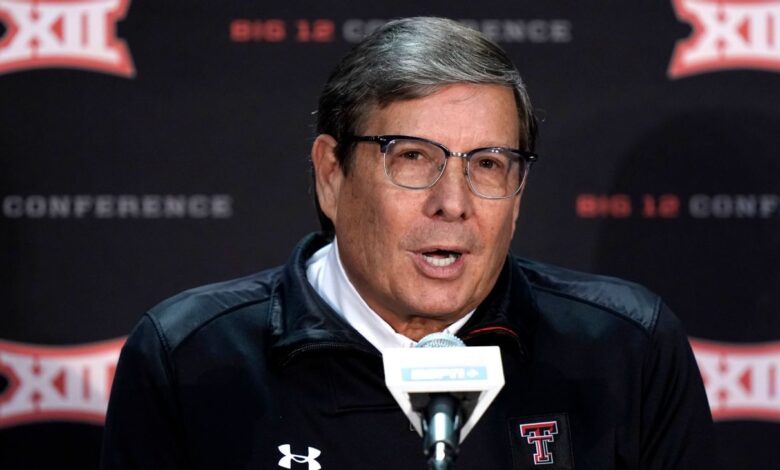 Texas Tech has suspended men's basketball coach Mark Adams for making a "racially insensitive" comment. The school described the comment as inappropriate and unacceptable. Adams had encouraged a player to be more receptive to coaching and referenced Bible verses about workers, teachers, parents, and slaves serving their masters. After realizing that the player was upset about the use of the Bible verse, Adams apologized to the team. Athletic director Kirby Hocutt issued a written reprimand to Adams but later decided to suspend him for a more thorough investigation into his interactions with players and staff.
Adams' suspension comes at a time when he was already under pressure due to Texas Tech's poor performance this season. The Red Raiders finished their regular season with a home loss to Oklahoma State, their third consecutive defeat. Texas Tech had a 10-2 start to the season, but went 5-13 in Big 12 play and is currently 16-15 overall. They face West Virginia in the first round of the Big 12 tournament on Wednesday.
Read also: Hot news: Nvidia's plans for Huawei sales in jeopardy if US imposes stricter restrictions,
Adams signed a contract extension last spring that runs through the 2026-27 season and would pay him $15.5 million over five years. If he is fired without cause, he would be owed more than $7 million, or 60% of what is remaining on his contract.
Adams graduated from Texas Tech in 1979 and has been a coach with the Red Raiders since 2016, first as an assistant under Chris Beard and the past two seasons as Beard's replacement. Prior to joining the Texas Tech staff, Adams was a longtime college coach in Texas, making stops at five schools over 30 years.