NEWS
China Proposes Restructuring of Key Government Agencies to Compete in Tech Sector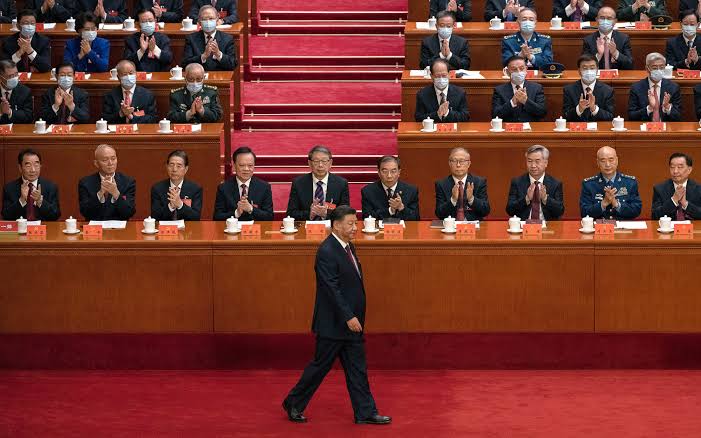 In an effort to outcompete its geopolitical rivals and reduce risks at home, China is proposing a major restructuring of its science, technology, and finance regulators. As part of these changes, the Science and Technology Ministry will be modernized, a consolidated financial regulator will be created, and a new data regulator will be established.
The proposal was put forth by China's cabinet, the State Council, during the annual legislative and political meetings, which also included the expected confirmation of Xi Jinping's third term as president. This year's meetings, called the Two Sessions in China, have focused on boosting the country's self-reliance in key industries and technology areas, Especially in the field of semiconductors, as the US enforced strict restrictions on exporting crucial chip components and software to China.
Read also: Texas Tech basketball coach Mark Adams suspended for "racially insensitive" comment
The proposed changes aim to align with state priorities in innovation, investing in basic research, and translating those gains into practical applications. However, the State Council document outlining these changes provided few details about implementation. The proposal also calls for improving China's patents and intellectual property system.
The changes still need to be officially approved by the National People's Congress on Friday, although delegates to the legislative body seldom cast dissenting votes. China has undergone two ministerial reorganizations since Xi came to power in 2012, but this year's changes are the most far-reaching yet.
Among the proposed reforms is the creation of a national data bureau to handle data privacy and storage issues, a responsibility previously held by the Cyberspace Administration of China. The changes also involve combining the current banking and insurance watchdogs into one body and strengthening the securities regulator.
China has stepped up regulatory oversight of banking and consumer finance under Xi, with finance regulators quashing a public offering of Ant Financial and investigating the company for flouting banking standards. Regulators have also cut off lending to heavily indebted property companies, leading to a decline in property prices and sales. Following three years of expensive measures to control COVID-19, China is facing challenges in handling rapidly increasing debts of its local governments.
Xiao Jie, the Secretary-General of the State Council, said the proposed finance restructuring aims to address long-standing contradictions and problems in financial areas. Kendra Schaefer, a partner at consultancy Trivium China, said the creation of a new regulatory body for data makes perfect sense since the Cyberspace Administration of China was neither equipped nor designed to deal with data security, especially the security of data across national borders.