art and cinema
The strongest and best films of 2022
The strongest and best films of 2022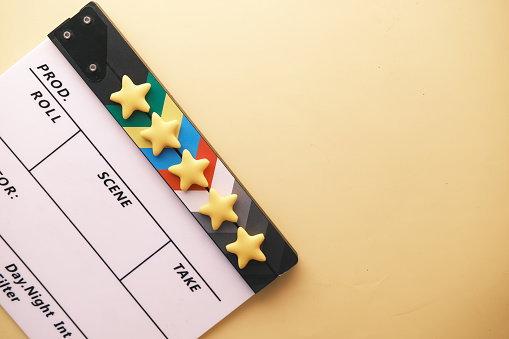 The strongest and best films of 2022, as usual every year, you must find bad films and ordinary films, and then find those films that created the event and were unique cinematic works worth watching. The year 2022 is characterized by many films, so we will try to collect for you in this list The strongest and best films of 2022 .
https://bybnews.com/the-strongest-and-best-films-of-2022/
The strongest and best films of 2022
No Exit
The strongest and best films of 2022
The story of this crime and mystery film revolves around a snowstorm blocking the path of a group of strangers in an isolated restaurant in the mountains, suddenly a woman among those stranded discovers that there is a little girl kidnapped and hidden in one of these strangers' car, to start a puzzle Who is responsible for that!
This exciting movie is a hearty cinematic meal for lovers of crime, mystery and puzzle solving, with a flavor of excitement and suspense, who will love it. Who is responsible for that?
The Batman
The strongest and best films of 2022
In his second year in the fight against crime, Batman uncovers the corruption engulfing Gotham City who discovers he is connected to his family while confronting a serial killer known as the Riddler.
When some hear about this kind of movie, they say it's a movie about superheroes, fantasy movies, and movies that are far from realistic. But this Batman movie is characterized by great realism in its dealing with the story and its happenings. As for a movie, we are far from everything that is science fiction, and very close to films that touch reality, crime and mystery, although the character of the Batman is nothing but a figment of imagination.
The Adam Project
The strongest and best films of 2022
13-year-old Adam Reed is still saddened by the sudden death of his father a year ago, and one night he goes to his garage to find a wounded pilot hiding there. This mysterious pilot will discover that he is himself but from the future, as he has risked everything in order to travel back in time to the past on a secret mission. Together, the two embark on an adventure into the past to find their father, make things right, and save the world as well.
A movie starring Ryan Reynolds, it presents a fun and exciting cinematic scene that combines comedy and adventure with a mixture of science fiction. A Netflix movie that deviates a bit from the norm and presents an unexpected story that plunges into a world of time travel.
The Lost City
The strongest and best films of 2022
A reclusive romance writer on a marketing tour for her new book with her eccentric assistant finds themselves in an attempted kidnapping that takes them on a dangerous adventure through the woods.
Moonfall
The strongest and best films of 2022
A mysterious force derails the moon and sends it into a catastrophic collision with the planet Earth, threatening all of human life.
This film presents a cinematic composition that combines science fiction in a strange and out of the ordinary idea. What if the moon deviated from its orbit and collided with our planet? A non-stop thrilling movie from beginning to end, although this ending may seem to you at the end completely unexpected and beyond logic.
Uncharted
The strongest and best films of 2022
Smart boy Drake is recruited by treasure hunter and treasure hunter Victor Soleil to find a precious treasure that has been missing for 500 years.
Based on the popular video game series of the same name, Uncharted offers a fun blend of adventure and suspense that delves into worlds fraught with dangers and adventures, led by actors Tom Holland and Mark Wahlberg in the main roles.
Ambulance
The strongest and best films of 2022
A group of people try to rob one of the largest banks in America, but the operation takes an unexpected turn and only two of them survive as they hijack an ambulance with a paramedic and an injured policeman inside, to begin their chase across the city.
A film that can be described as the perfect combination of the word suspense, there is no moment in the film in which calm, from start to finish, the excitement and suspense do not stop. A movie that mostly takes place inside an ambulance being chased by the police, the FBI, and planes…
Doctor Strange in the Multiverse of Madness
The strongest and best films of 2022
Faced with the chaos of parallel worlds and a multiplicity of universes, Dr. Stephen Strange finds himself facing off against his ex-girlfriend from the Avengers, the Scarlet Witch and her supernatural powers, as well as several parallel versions of him in a desperate and dangerous attempt to save all of them.
If you are a fan of superhero films, especially the Marvel Cinematic Universe, or you are a fan of science fiction and fantasy films, you will find that this second part of Dr. Strange is a wild and chaotic movie in a wonderful and exciting way, but if you do not like this type of films, you may find it somewhat exaggerated or bad to a certain extent.
Jurassic World: Dominion
The strongest and best films of 2022
Four years after the destruction of Nobler Island, dinosaurs now live and hunt like humans all over the world. This fragile new balance will reshape and determine whether humans will remain at the top of the food chain forever in a new era on a planet they have come to share with the most feared creatures in history.
For fans of sci-fi movies and huge action movies full of suspense, excitement and adventure, the new part of the Jurassic World movie series presents a breathtaking cinematic scene led by all the heroes of the previous five parts. It should also be noted that the film achieves fantastic numbers in the global box office, so if you like this type of film, do not hesitate to testify.