Fashion
Christian Cowan 2023
Christian Cowan 2023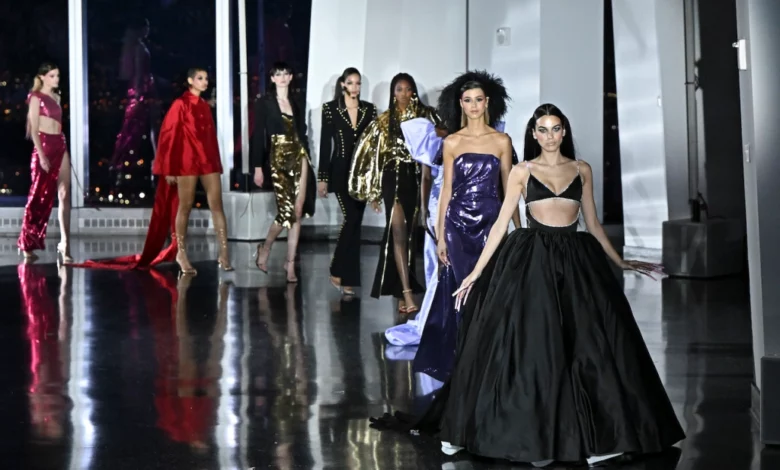 Christian Cowan 2023 presented a colorful show combining resort and spring collections on the runway. Christian Cowan's New York Fashion Week collections each season consistently bring a sense of happiness and high energy that is truly one of a kind, his clothes always exude the same The weather is wonderful and spring was no exception.
Read more about:  Bold colors are the most prominent fashion in summer 2022
Christian Cowan 2023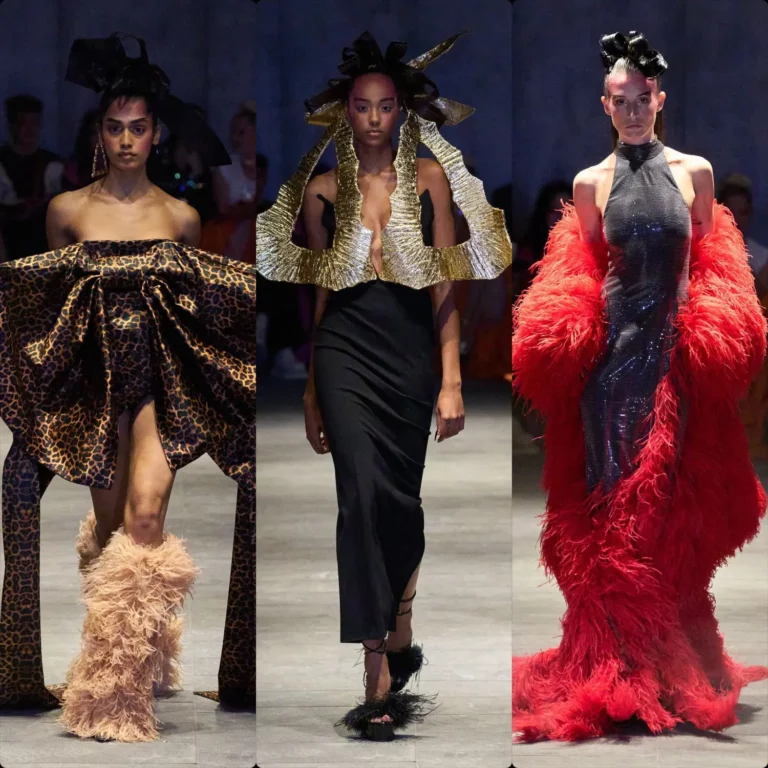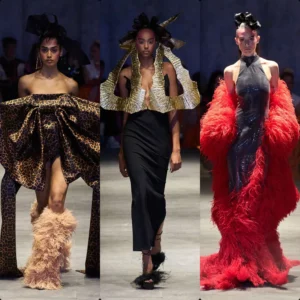 Before his runway show backstage, Kwan encouraged his models to show off their unique personalities, each dynamically appearing in a plethora of glamorous, sexy, sequined, feathered, voluminous, bold and festive as they kissed, twirled, interacted with the audience and truly felt themselves.
Details of the Christian Cowan spring-summer 2023 collection
For spring, jeans were staples such as colored jeans or baby blue jackets and sweetheart skirts (which Kwan points out as just a preview of his denim world to come).
The polo shirts were striped, cropped, embroidered with leopard print and matching rhinestone Western waistband.
It featured a golden babydoll dress with a pleated skirt and oversized plump jackets with colorful fur and plumed feathered jackets.
Lots of revealing party dresses, miniskirts, dynamic dresses that were so fun with the sequins all over, an assortment of metallic undergarments.
Highlights from Christian Cowan's Spring/Summer 2023 collection
A lot of the pieces were made to show off, for example, the custom printed red dress adorned with sequins and feathers.
The main thing this season in terms of highlights was that color is everything in the Spring-Summer 2023 collection.
The designer has created a three-shoe collaboration with Crocs, baby pink sandals, platform clogs and classic black and white mismatched clogs, all with whimsical charm with detachable dresses that double as necklaces and hair clips.
The designer also pushed the idea of collaborating on his ready-to-wear with a leather look.
Read more about: Christian Cowan
Christian Cowan spring-summer 2023 collection brief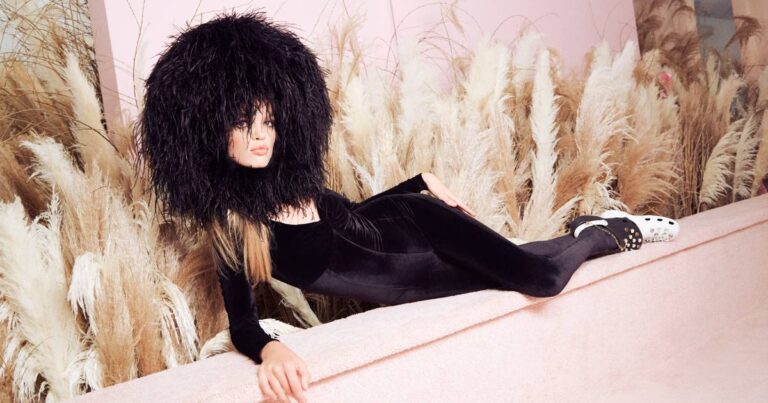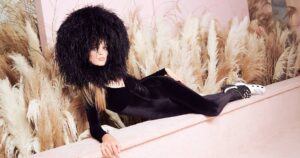 The collection was a great way to describe the designer's youthful, party-conscious collections that his clients love—mini dresses, daring miniskirts, skin-revealing separates, bodycon designs with sequins galore, feathers, and drama are his go-to outfits, expanded into chic daywear for spring.
All of these ideas might sound a little odd to fit into one presentation, but Cowan said that's exactly the point.
Christian Cowan Fall 2022 collection
The 25-year-old designer, who dressed Lady Gaga for the first time while he was still a teen in fashion school, has managed to blend Hollywood glamor with Gen Z TikTok culture and the positive vibes of Lower East Side club kids with Upper East Side brunch ladies, this time around. To honor New York as the city wakes up in the midst of a pandemic with eased restrictions and hope for a brighter future.
To present the Fall/Winter 2022 collection, British designer Christian Cowan brought his guests to the One World Observatory building, for what he called "the highest haute couture show ever." More than 100 stories high in the clouds, the audience looked down on the Hudson River from their seats, the backdrop. Perfect for showcasing young and sexy talent in New York (after all, Kwan is known for modeling plenty of outfits for the Manhattan nightlife scene).
The gorgeous collection of the same name consisted of signature party dresses all adorned with feathers and sequins. Kwan wanted to create a glamorous collection that his clients could wear this season. Rhinestone and tutu, the final dress is a black ball gown with a full skirt and a revealing slit.